Fashion Illustration For Real Woman
Learn fashion illustration with Rongrong.
This is a self-paced online course, teaching you to draw inspiring fashion illustrations. You will have exclusive access to 6 video tutorials, PDF templates, downloads, and a FREE BONUS video fast-tracking your dreams to sketching fashion illustration. After the class, you will be able to confidently draw for pleasure and/or to monetize your skills.
This is a self-paced online class, with access to lifetime learning anywhere you go.
You will learn how to:
Draw female bodies, just like mine and yours!

Color your illustrations using Copic markers.

Draw the most important part of fashion illustration - FACE, in various ethnicities.

Draw special fabrics, textures and patterns, such as sequins, leather, quilting, leopard and more!

Final editing using the Ipad Pro or Photoshop, to add backgrounds and quotes.

Tips about how to practice and grow your illustration skills.

BONUS video: How to make your fashion illustration into products you can monetize from!

Class Downloads

Templates of various body types and angles to practice

Templates of fashion objects and accessories to practice coloring textures and patterns

List of tools that Rongrong uses daily

Books and online resource recommendations
Rongrong's 15-page fashion illustration coloring book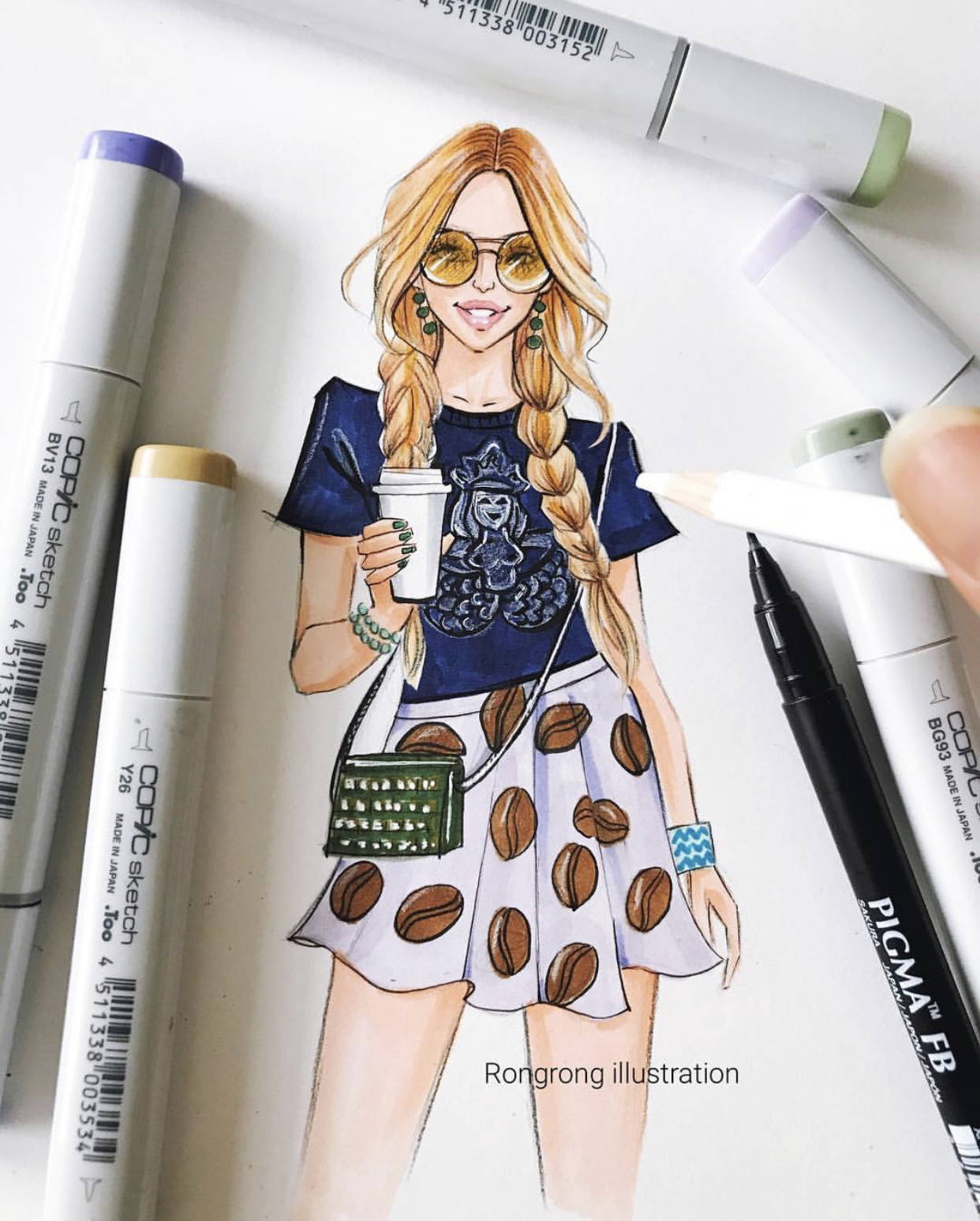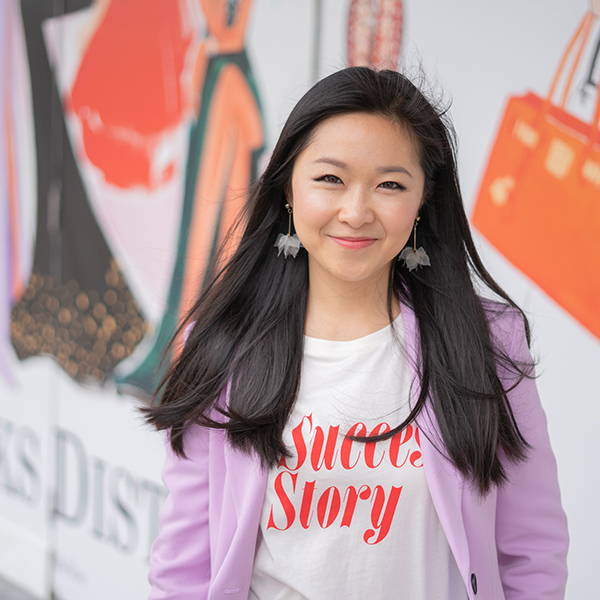 Rongrong DeVoe:
Rongrong is an internationally renowned fashion illustrator and artist based in Houston, TX, United States. She holds a Master of Illustration Degree from the Fashion Institute of Technology. Her art has been featured on Vogue, Instyle, Forbes, Buzzfeed and she has been named "Top fashion illustrator to follow on Instagram" by Instyle Magazine. She is known for her bold, colorful fashion illustrations, that inspire and empower modern women worldwide.
Her clients include Chanel, Louis Vuitton, L'oreal, Nordstrom, Maybelline New York and many more.
You can find Rongrong's art and products at national retailers such as TJMaxx, Michael's, JoAnn's and Hobby Lobby.
How long do I have access to the course?
You have lifetime access! After you purchase the course, you will have unlimited access to this across any and all devices you own, for the life of the course.
What if I am not confident with my drawing skills?
This course is great for beginners!  You will learn from scratch and gain rapid confidence about your drawing skills using templates and other tools Rongrong suggests.
What if I am unhappy with my purchase?
We would never want you to be unhappy. Contact us within 14 days of purchase and I will personally review your artwork. If you are still not satisfied, I will offer a full refund.
Do I have to live in the US to take this course?
Nope! You can be anywhere in the world to learn and thrive. This is the perk of the online courses!
Thanks! We will get back to you shortly!
This field is required
This field is required
This field is required